Before starting an online store, there are several important lists that should be made. Creating these will help you save time and money as you work through the details described below in this guide. The 3 lists you should start compiling before getting started includes:
A list of the products, services, descriptions, and prices you intent to use initially.

The list of audiences you intend to sell to. Expert tip: The more detailed you can make this list, the better.

A list of the marketing platforms (social media, TV, referrals), campaigns, and messaging you will be using to sell each product. Sure, you can go ahead and start the storefront without this information, but you will NEED to know this at some point. 
Where do we see clients mess up the online store? 
Over the last 20 years, we've helped clients build, promote, and rebuild hundreds of online storefronts. During this time we've noticed businesses make many mistakes, but some are more common than others. Some of the most costly mistakes occur when businesses build an online storefront without considering the rest of the website, or vice versa. In other words, these 2 aspects of your online presence should be planned with the other in mind. Regardless of whether you've had a website for years, or if you're just getting started, when you add an online store for customers, you'll want to conduct a thorough review of content and strategy in order to understand if and how your content successfully leads viewers through a modern sales process. 
It is all too common to see businesses setup and launch a storefront without thoroughly testing each aspect of the sales process. Our clients are often very excited to sell online and can't wait to see their products placed next to dollar signs. Unfortunately, it is rare that a client comes prepared to talk about the messaging that precedes a sale, such as marketing messages, testimonials, reviews, and conversion-oriented descriptions. 
Even more disturbing, is that many clients forget to consider the follow up process. For example, what should a viewer see on the confirmation page immediately following a sale? Should the shopper be sent an email or text after the purchase? Will there be information that allows them to track the order? What if they want a refund? What if they want to buy more products, or additional services from your store? How do you reward repeat customers? How do you ask for referrals? 
All of these questions are crucial to the success of an online business but unfortunately, the majority of businesses do not think about these steps until they are forced to begin building or repairing their online sales process. If you are ready to answer these questions and move forward, the following guide will lay out the steps needed to build your business' ecommerce store. 

Why is selling online important?
Having the ability to sell online is more important than ever before. But, setting up products and services online, tracking payments, and issuing refunds can feel like an overwhelming task. Fortunately, there are many ways to break down this process to make it more simple. 
When the pandemic began to gain momentum in North America in early 2020, most businesses found themselves unprepared to move entirely online. Even worse, a majority of small businesses were not even ready to sell their products digitally. If you've been investigating this transition, there are several important steps to follow that are laid out below. 
Beginning an online business or upgrading your current website is easy. While many different website builders exist, one of the best and most popular in the world is WordPress. WordPress provides a free, open source, plugin called WooCommerce. Using this allows website owners to easily create and manage an online store. It includes payment and shipping options, and can be easily launched in minutes with a little bit of guidance.
What do I need to use this guide and launch an online store? 
45-90 minutes of time to focus

A properly setup WordPress website

A list of your products or services to sell
How do I set up and install WooCommerce?
Step 1: Search and install WooCommerce plugin
Do you have access to your WordPress credentials? Make sure you have your username and password on file and that you can navigate to the plugins section on the backend. Once in the plugins area, you will want to conduct a search for WooCommerce. Once found, this can be downloaded for free. WooCommerce can also usually be installed directly from most WordPress dashboards. 
When conducting a search for WooComerce, you should see something similar to the picture below. There are probably going to be multiple plugins that pop up when you search for WooCommerce. Follow the arrows below and you will see the author of the correct plugin should be cited as Automattic. After installing the pluging, make sure to also click Activate. 
Step 2: Learning How To Properly Use the Setup Wizard
When the plugin is properly installed on the website, you'll have access to what is called the WooCommerce Setup Wizard. The Wizard helps to configure an online store's important settings. These include things like location information, payment, shipping methods, and the product types being sold. Make sure to go through and setup as many details as possible using the Setup Wizard. But, don't worry if you make mistakes or want to make changes later. Each detail can be edited later by going back into the WooCommerce settings options.
Some of the first information to enter includes questions about the store's address (if you have a physical location), the currency (this will likely be dollars for most of you), and clarification of if your products will be digital, physical or both.
Step 3: Choosing payment processing options is important
There are many different online payment processing options. Each online payment tool has a list of pros and cons you should become familiar with before choosing which to use on your website. The most popular options include Stripe and PayPal. These 2 are the default options but there are ways to look into other payment methods. Typcially, we recommend by starting a conversation with the bank your business prefers to discuss if they have methods available. In addition to online payment methods, you will also be able to choose to take offline payments from customers. 
Select the options you'd like to use, and WooCommerce will set them up for you. Extensions that allow you to use more payment processing methods are available, if necessary.
Step 4: How to choose a shipping method on WooCommerce
If you are selling physical products, it is also important to carefully consider shipping methods and corresponding costs. WooCommerce helps with this process by allowing users to configure how to charge for shipping. Remember to consider customers who might be outside of your specific area or region. You may want to have different shipping prices for customers who are further away, out of state, or out of country. Depending on your industry, you may also want to review rules and laws for shipping products to other places.  
Step 5: Explore optional add-ons in WooCommerce
Beyond the essential settings found in WooCommerce, there are many additional add-on options worth exploring. Some of these can be quite helpful and visually appealing. But be careful. While some add-ons seem cool and might help increase sales, others can be extremely cumbersome to implement. They could slow down your sales process or even the entire website if not implemented properly. We recommend starting this journey by taking a look at the Storefront options and determining if which aspects might help with your unique online experience.
The list of features below are highly recommended but not required. 
Step 6: Complete the WooCommerce setup
Another WordPress that is often recommended is called Jetpack. This plugin is not required, but it is packed with a number of helpful features (that are mostly free) for managing your online storefront. WooCommerce recommends businesses in the United States enable Jetpack specifically because it can help owners navigate some important recent legal changes.
After walking through all of the steps discussed above, the online store will be mostly ready. Next, you will want to begin adding different products. Make sure you have details, photos, and pricing ready to help you quickly complete this stage. 
Managing the WooCommerce store
If you have installed everything in the WooCommerce store correctly, then you will likely notice 2 additional tabs now available on your WordPress dashboard's left side menu. The WooCommerce tab is what you will click on from now on to view and edit store settings. The Products tab is where you will find and edit all of the product settings in the future.
Do you feel like you are now an expert? Don't worry if you still have questions. There is a lot to learn and experiment with in your store. The important thing is to get started and ask our team questions as they come up. There are also endless tutorials on the web. Simply begin by searching your question on Youtube. 
But don't procrastinate after reading this article. Find the link at the end of the Setup Wizard, or click on the Products tab. Then click Add New to begin adding your products to the store. 
After helping thousands (if not millions) of online businesses, WooCommerce has developed an extensive list of documentation and tutorials. Make sure to use these to learn how to set up, manage, and operate the online storefront. Finally, use the list of links below when you need help learning more about how to add, sell, ship, and manage products, or more!
Add and manage products
Adding Product Images and Galleries
Managing Product Categories, Tags and Attributes
Product CSV Importer and Exporter
Payment options
Managing payment options (Stripe, Paypal, payment on delivery, etc.)
Setting up Taxes in WooCommerce
Which Payment Option is Right for Me?
Shipping options
Managing shipping options (Flat rate, local pickup, free shipping, etc.)
Order management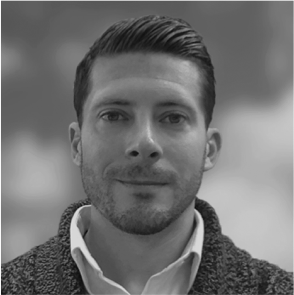 Nick is the owner of Shark Jockey Digital and 20 year veteran in the marketing industry. He currently helps clients with development projects, lead generation, website creation, SEO, SEM, PPC, social media marketing, Google reviews, online listing, and campaign management.