Starting an online business is more than just posting and building up your customer base. Running an online business and making it succeed requires a deep understanding of what your business is, and needs extensive planning and strategizing. This is why digital marketing strategies are necessary. 
A digital marketing strategy is a series of actions and steps that you need to do in order to achieve your business goals. Here is the ultimate beginner's guide in creating digital marketing strategies that can help you boost your business and gain more clients: 
1. Start Building Your Buyer Personas
It is always crucial to know who you are catering to and marketing to, whether you use a digital marketing plan or not. Knowing the customer's quantitative and qualitative characteristics, such as age, gender, geography, interests, and career, is critical for determining an ideal and potential customer.
Take note that this information must be based on real data, as making assumptions will cause more harm and will possibly target the wrong set of clients. This phase is essential since it is one of the most critical elements in determining whether or not your strategy is going in the right direction. Learn more about quantitative and qualitative data in this article.
2. Set Your Goals 
"Begin with the end in mind," is a rule of thumb in setting goals. Before you strategize, you should know what output or outcome you want to achieve. A good digital marketing strategy is always tied to a specific goal that needs to be achieved within a defined timeframe. This will prevent you from doing multiple irrelevant things at once. 
Also, make sure that the goal you have set is attainable and sustainable. From this goal, it will direct you to what to do next, and what tool to use to make it work. 
3. Choose the Digital Marketing Tools You'll Need
The right digital marketing tool allows you to measure your strategy's success in achieving your goals. It should allow you to show progress and other data quickly, so that you can determine whether to change strategies or to improve strategies immediately. 
There are multiple digital marketing tools out there. But, here are the common digital marketing tools you can use: 
Organic Social Media Marketing
Email Marketing
Video Hosting
Website Testing
Search Engine Optimization 
Using these tools will help you manage and monitor your sales and the customers you are currently attracting. These tools will also help you achieve that competitive edge you're after. 
4. Prioritize SEO in Blog Contents
Brands can use blogs as part of their digital marketing strategy. Blog marketing can be a way to, directly and indirectly, reach potential customers and address their concerns, resulting in customer loyalty for the brand. It is crucial to use SEO when writing blog posts.
Search Engine Optimization (SEO) is the process of optimizing your website in order to get more people to visit and look into your website. This is achieved through plugging in short-tail or long-tail keywords. These keywords are the daily/regular searches that people make. 
To make it easier, you should approach blogging as "an ultimate tool" to help people. Therefore, write about real-world problems that your buyer personas are searching for. On top of this, you can help solve people's problems while promoting the products you can offer. 
5. Assess Existing Digital Marketing Channels and Assets
Examine the digital assets and channels you are currently using. This may include blog contents, social media platforms, paid advertising, and so on. You can ask yourself these questions to help you: 
"Are these effective? How can they be able to contribute in achieving my business's goals?"

"How can these platforms remain up to date? Can they still be used for next year or maybe after 3 years?" 

"Was it able to reach as many targeted customers as possible?"
Answering these questions will give you an overview on your strategy's effectiveness. It will also help you to know which platforms and strategies work, which one needs to be improved, and which one needs to be taken out completely. 
 6. Use Marketing Automation
Marketing automation are software platforms and technologies that are designed to help you manage digital marketing processes and complete repetitive tasks easily. Through marketing automation, you will be able to send automated messages to your target customers across different platforms: social media email, website, and text. 
Leading companies use marketing automation to automate marketing campaigns, measure overall ROI on campaigns, handle repetitive tasks, and help with lead generation. If you are still not using not using marketing automation, our marketing automation guide will help you to choose the best option for your business.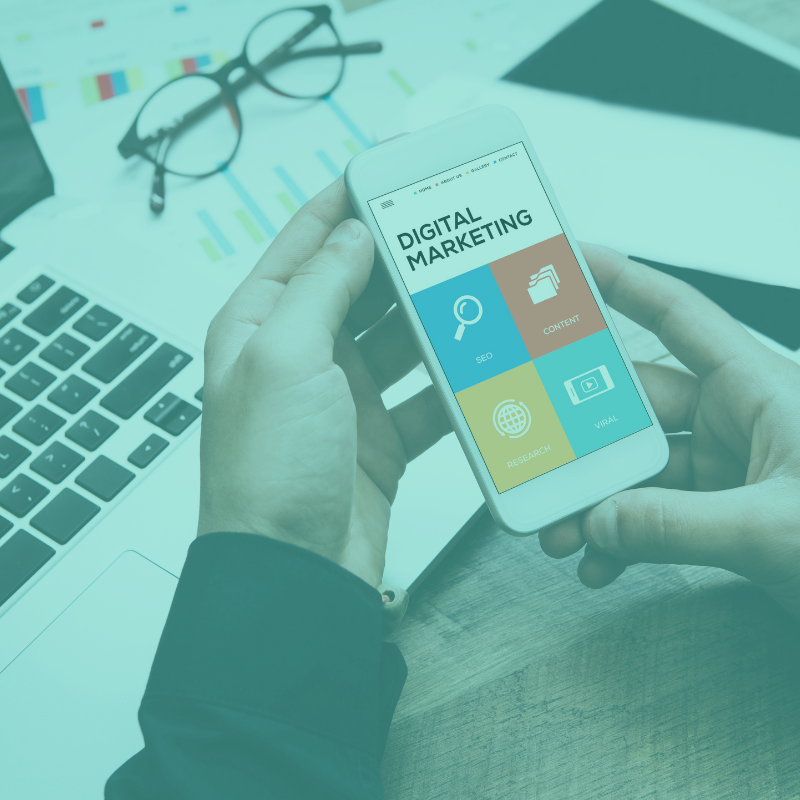 Conclusion
A digital marketing strategy is essential in brand development because it can be used to identify and target potential customers and boost the engagement of visitors to a company's website, resulting in a high return on investment. 
There is no "one size fits all" marketing strategy. To achieve the "best" and "perfect" digital marketing strategy for your business, you should have a deep understanding of your business with a clear vision and goal in mind. 
Now that you have read the ultimate guide in creating your strategies, how can you use these to boost and grow your online business?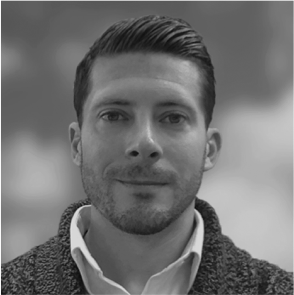 Nick is the owner of Shark Jockey Digital and 20 year veteran in the marketing industry. He currently helps clients with development projects, lead generation, website creation, SEO, SEM, PPC, social media marketing, Google reviews, online listing, and campaign management.