There might only be less than 6 months left in the year, but many businesses are struggling to accomplish goals from the first half of 2019. For the entrepreneurs, marketing managers, and startups wondering where the time went, 2019 was likely supposed to be your best year yet. However, for one reason or another, many of you have either lost site of goals or are watching them slip away while time flies past the midway point. This same issue caused me a lot of stress in the past, but there are ways to regroup, retask, and prove to everyone that your marketing plans can still be effective before the new decade arrives. This article summarizes 6 of the most important, and often overlooked, tasks that business leaders can complete to help achieve their goals in the last 6 months of the year.  
The first digital marketing task businesses must complete is to define their unique selling proposition (USP). It is imperative this is communicated in a way that properly positions products and services to a specific niche. Even after these 2 steps are finalized, marketing managers at local businesses and large corporations often fail because they forget to create a customer success formula that includes both the acquisition and retention of customers. 
The most important thing I am helping my current clients with is understanding that 2020 is the start of the first full decade in history where the majority of most consumers' leisure and shopping time will be spent online. With this in mind, all of my clients are currently evaluating their 2019 goals and figuring out if the 2019 goals they set were sufficient enough to position their company for the future. Regardless of if you are feeling a little or a lot behind at the midway point of this year, these 6 recommendations are perfect for the entrepreneur or marketing manager who still believes they can make a positive long-term impact on their companies.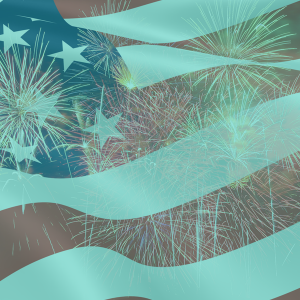 Create Your USP (for 2020)
I love the book titled Purple Cow, by Seth Godin. Principles from this book written in 2003 are modernized and talked about in nearly every meeting I lead today. Unfortunately, many of the local businesses, startups, and companies I work with struggle to summarize their USP in 1-2 sentences. Even more alarming is the fact that few of those with a USP can state how their product will continue to help people during the next decade of business. 
The key tenant of the Purple Cow concept is that asks people to consider how they can turn  their business' USP into something that is truly remarkable. Similarly, at Shark Jockey I ask businesses how they can apply this remarkable concept to their digital marketing in 2 ways. First, how do they express their USP consistently on digital marketing platforms? And second, how do they make digital marketing strategy a Purple Cow (or remarkable) in and of itself?
Takeaway
By now, your company (and maybe also its individual products and services) should have a USP. But if it doesn't, start one immediately. I recommend reading Purple Cow to help make this statement remarkable. Thing about how this will excite your audiences currently and as we move into the year 2020. Once complete, begin working on the answering the 2 questions posed above or contact Shark Jockey for a free consultation to help explain where to begin. 
Develop a Customer Success Formula
Great companies live and die by processes. Without a clearly defined process, sales, marketing, and growth will always feel like it is slow-moving. For this reason, the next step I work with clients to understand is the development of a customer success formula (CSF). 
In the eyes of a Shark Jockey, the CSF helps guide the most important communication touchpoints. Every month, we come across companies that might have a great set of messages for acquisition purposes, but fail to plan for what's needed during the onboarding, testimonial, and referral phases. 
Imagine you are filling up a bucket of water with your faucet. The water represents customers coming into your sales process, aka the bucket. Every business has some holes in its bucket. Average businesses and entrepreneurs spend a large amount of time working to minimize holes. Good businesses create systems to turn on and off their faucet at will. Successful organizations get multiple buckets and faucets. Great organizations develop ways for other people to create and fill buckets for them. 
Takeaway
The great organizations I work with always have more than just initial acquisition messaging. These clients have a detailed process for each of the following 11 steps. When this is created, it is much easier to provide exceptional marketing support on the objectives that lead to increased ROI. But when this is not considered, it becomes painfully obvious that steps in the sales and retention processes are being overlooked.
Consider the steps below that you need to work on in order to develop a master CSF plan this year.  
Messaging to the public

Messaging to interested parties

Messaging to close the sale

Messaging to during the transaction or onboarding process

Early follow up

Consistent checkpoints

Success checkpoints

Testimonial acquisition

Discussion of benefits and retention messaging

Referral acquisition

Repeat

Organize Your Digital Plumbing
This task includes 3 related objectives rolled into one. Digital plumbing refers to the flow of information occurring behind the scenes of your public-facing communication. Similar to a nice house with faulty plumbing, if your business does not properly install the right components to help facilitate the flow of information, it will be very challenging and uncomfortable to encourage customers to spend significant time on site. 
When I talk about digital plumbing I look specifically at three things.
The quality and quantity of content.

The tools being used to implement this content.

The process used to analyze the effectiveness of efforts and make decisions based on this data.
At Shark Jockey, setting up the plumbing for clients is one of the very first steps in our process. Sometimes, companies already have all of the tools and data touchpoints in place before I begin scanning each platform. However, this is extremely rare simply because most business owners, entrepreneurs, and marketing managers are extremely busy. Even if they set up these processes in the past, the systems might still need to be updated. 
Takeaway
This step is one that should begin as soon as a company starts considering marketing plans. As new information becomes available, either because it is based on internal results over time or external trends from the market, the digital plumbing should continuously be reassessed. For this reason, digital plumbing is really something that should become a reoccurring start of the year activity. 
If it is not something that has already occurred, there's still time. By implementing procedures for digital plumbing, you will begin to collect better data to show what is or is not working and help make more intelligent decisions for the future. 
Find Your Most Loyal Customers and Turn Them Into Influencers
Is 2019 your first year in business? Even if you are just getting started (or rather, ESPECIALLY if you are just getting started) it is extremely helpful to turn customers into influencers. This is because third party testimonials are responsible for driving enormous amounts of sales and value toward businesses as we approach the end of the decade. 
There are many challenges in the way when it comes to creating influencers. First, it can be difficult to identify, recruit, and utilize people who might be willing to share benefits about your product or service with others. During the last decade there were times I became very frustrated with the options available to help local and large companies find solutions to help achieve such goals. Fortunately, the technology improved and Shark Jockey now provides turn-key software solutions that any business can begin applying immediately. 
To gain long-term value from influencers, it is important to create a system that can be turned on and off in order to drive new sales and ROI. This can prove to be more challenging than simply identifying and recruiting loyal customers to say a few nice things about your company online. For this to occur, I recommend marketing managers consider the value-added activities they offer first. If stronger incentives are needed to gain continuous support from your audience, then it might be time to start creating a budget for things like providing discounts and swag to dedicated fans. 
Paying influencers is usually something I recommend as a last resort in most cases. This is because paying someone to say how your product helped them can sometimes make it feel like the benefits described are being cheapened. Conversely, a lot of very genuine influencers are creating honest reviews for paying clients. When done correctly, I have helped these reviews produce incredible results for businesses by gaining attention from larger markets and targeted niches. 
Takeaway
Some studies from this year show as many as 90% of consumers are searching online for 3rd party testimonials and reviews before making a purchase decision. Small and growing businesses often forget that their current customers might provide a bigger marketing boost than any ad campaign. But it can be challenging to ask for simple testimonials. When I ask marketing managers to go beyond this and create an influencer marketing campaign it is often painfully obvious the majority of people do not know where to begin. 
What is also frightening is the fact that after paying for expensive software, swag, marketing teams, and developers, I have still seen influencer programs fail. But it is important to begin implementing a process to help cultivate relationships with customers who are likely to share their experience with others. This can be a daunting task for overloaded entrepreneurs and marketing teams. But the Shark Jockey Feeding Frenzy Formula provides tools to breakdown and manage the steps needed to succeed. 
Start Planning Holiday Campaigns
One secret to successful marketing that I have seen great companies capitalize on is understanding the seasonality of their industry and audience(s). For example, most companies see large fluctuations in sales around the holidays. Usually these are positive, and businesses experience some of their best sales during the Christmas shopping season or the first month or two of the new year as people make purchases in an effort to improve their lives in some way. 
Unfortunately, I see many businesses fail to adequately plan for what should be their peak time of year. As a former Chief Marketing Officer for multiple multi-million dollar companies, I looked at the holiday season months ahead of time and began planning marketing initiatives to capitalize on promotions. Smaller businesses might not have the same budget to work with but we all have the same amount of time. A well-though holiday promotional calendar can be extremely impactful regardless of budget if there is enough time to produce campaigns, content, and calls to action. 
Takeaway
With less than six months left in the year, it is the perfect time to start planning your businesses holiday marketing calendar. Waiting until after Halloween will put you significantly behind. Holidays and pseudo-holidays (the start of the school year, large sports events, and shopping events like Black Friday) can produce incredible increases in online traffic and shopping for businesses that develop creative campaigns. To begin, start working backward. At Shark Jockey, I work with clients to create calendars that list holidays and important events. We then work backwards to create a timeline showing how long we need to create unique marketing campaigns. Finally, we develop sales goals and estimated budgets for the different platforms that will help us achieve success. 
Create Your Bait…or Content
There are only three ways to expand your reach and bring new people into your business' sales funnels.
Content

Collaboration

Advertising
Regardless of which of these your prefer, you will still need great content to lead people into your sales funnels, or touchpoints. At Shark Jockey, I call this type of content, used to bring in new potential leads and sales, your bait. But I have witnessed firsthand how many business owners, entrepreneurs, and marketing managers can be weighed down with the stress and challenges of creating too much content. 
Whenever a client's content, or bait, feels as if it is moving too slowly the owner usually complains to me by saying their messaging and strategy feel more 'reactive.' Instead, they always would prefer to have a more proactive approach to marketing. What this means, is that their marketing plans are not producing successful content fast enough to launch and attract the number of customers hoped for each quarter. 
Takeaway
In order to produce content necessary for improving the number and quality of leads entering your sales funnels, you need to implement a plan that can be measured, adapted, and optimized annually. With only a few months left in the year, there's still time to create such a system for 2019. But you'll need to first understand what type of content will produce the biggest impact based on your goals and timeline.
Creating a new website, application, or software might produce massive benefits in the long-term, but this will likely take 6-12 months to even launch. If you already have these things, along with some other foundational marketing and branding materials, combining an aggressive blog strategy and email campaign with video marketing might be extremely helpful. For short-term plans that need to show results within 1-3 months, social media marketing, PPC efforts, and retargeting programs are probably the best way to go. 
Need help deciding which type of solution and content is best for your situation? Now is the perfect time to reach out for a quick free consultation. 
Bonus: Plan a Vacation
You are definitely going to be tired after going through these steps and working hard to achieve goals before the end of the year. Remember to plan some time away from work to rest and recharge. At Shark Jockey, one of the final steps in our Feeding Frenzy Formula involves helping business owners and entrepreneurs created automated processes and software to help produce results while allowing them to focus on other areas…like a vacation with friends and family!