The year 2020 will be the start of the first full decade in history when a majority of humankind will conduct most of its information gathering, shopping, and leisure time online. What could this behavior change mean for your business during the next 1, 5 or 10 years? Everything you might have learned from 2010 until now about using the Internet to promote your business will likely change this year because more people than ever will be using an increasing number of online tools in their daily life. This means more distractions, more things to learn, more ways to learn about them, and more competitors vying for viewers time online will attempt to stop audiences from seeing your messaging. Before this shift occurs there are some essential modern marketing skills business owners and entrepreneurs need to implement.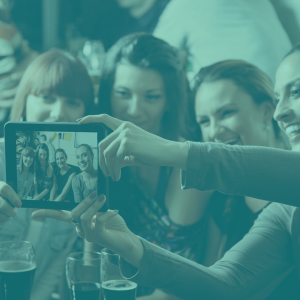 It is more important than ever to learn the best strategies to promote your business online for free in 2019. Regardless of if you are just now beginning to use digital marketing media or you already have a thriving business that just needs to add another key strategy for growth, this is the perfect article to read. In addition to having an active online presence, you need to fully utilize the power of Google My Business, develop social media collaborations, implement an aggressive blog strategy, optimize your social media video strategy, and master the art of sending digital press releases.
Those are just five of the first life-changing tips we've worked on with clients to help them prepare for the major marketing shift that is about to occur in 2020. Most business owners and marketers understand the organic reach they are receiving from social media is far less than what it used to be just a few years or even months ago. It is extremely frustrating to see this shift occur, especially if you have spent time and resources perfecting digital content. There are a lot of great ways to gain benefits from social media using free tactics or low-cost advertising spends. Keep reading for actual strategies that are helping our clients earn millions of dollars this year.
1. Use All the Power of Google My Business
So far in 2019, only about 44% of local retailers have claimed a Google My Business listing. Surprisingly, even fewer are utilizing all of its tools effectively. We assume you know by now that Google My Business is the tool needed to help you manage details about your business location, launch Google Ads, and respond to reviews.
But did you know you can also post content updates to Google My Business in a timeline-like format, similar to Facebook? By combining all of these tools and more, we often see clients increase their social media presence or overall impressions by 200-1,000%.
Need more tips about Google My Business, why it is important for entrepreneurs, and how to begin? Click here to find out our recommendations for using this platform. 
2. Social Media Collaboration
We assume you're already on social media, duh. This article goes a lot deeper than simply suggesting basic steps like start your social media accounts, post great content on a regular basis, and launch a sales funnel with messenger bots and ads. More important and primitive than any of these steps is our suggestion that you create a collaboration strategy for your social media. In other words, apply the same principles that brought success to business owners for over 5,000 years to your modern social media strategy by figuring out how to properly network online.
Simply 'following' or 'liking' hundreds of accounts is not enough, just like shaking 100 people's hands is not enough to guarantee an increase in sales. In 2020 and beyond, you must be able to collaborate with others through social media in a variety of ways that brings value to them and their audiences. This means businesses should define and launch plans to consistently identify and work with like-minded businesses with the goal of expanding reach.
At Shark Jockey, we implement this by seeking out local entrepreneurs and providing value to them by offering free mentorship, resources, and processes to help them grow an online presence. Whenever possible, we appear on videos, write guest blogs, and even connect entrepreneurs with potential partners and audiences to help them grow. In exchange, we sometimes ask for the same in return. By doing so, both our team and our partners' increase reach much more quickly than if they were pushing to extend brand presence on their own.
3. Begin an Aggressive Blog Strategy
You've heard about blogging for years, right? But 99 out of 100 people reading this article likely do not understand the momentum a great blog strategy can provide or how to achieve it. For the last decade, we've worked with 4* different types of companies. Either they: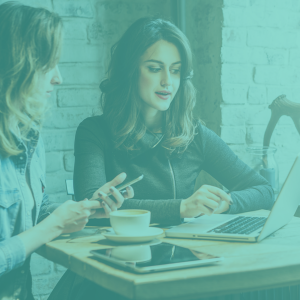 Don't have a blog

Have a blog but rarely use it

Have a blog and use it but don't have a strategy

Have a blog, have a strategy, but don't understand how to gain revenue from it,

Or, have a blog, have a strategy, are gaining some revenue from it but aren't sure how to grow it further.
*The fifth type of company has a blog, has a strategy for it, knows how to gain revenue from it, and knows how to continue growing its revenue. We don't typically work with this type of company because they are probably making a ton of money already and don't need to spend time with consultants or reading blogs like this.
Remember when people used to tell you to post on social media every day. Some so-called experts even recommended posting multiple times per day. Yes, that worked great during the previous 10 years for some businesses. For the majority of us who weren't wannabe Instagram models or interested in living behind our phone screens, that concept proved to be a major disappointment.
What they should have been telling you is that blogging multiple times per week was a much better strategy for long-term growth. This statement only holds true if the right strategy is followed. At Shark Jockey, we work with clients to implement a successful Feeding Frenzy Formula within their business. Learn more about this proprietary process now! (sharkjockey.com/feeding-frenzy-formula)
4. Social Media Video
One of the reasons marketing experts once recommended business owners post multiple times per day on social media is that there once was a time when platforms did not allow for effective video promotion to exist. Gone are those days!
In 2019 we are seeing more video than ever before streamed across Facebook, Instagram, and Youtube. But did you know your video may be a complete waste of time unless there is a proper strategy in place? Simply posting videos on Facebook and Instagram might be causing you more harm than good in the future because many videos on these platforms are getting fewer views as algorithms change in order to encourage more people to spend money on advertising content. Fortunately, platforms like Youtube and Google provide more effective means for outreach in many cases.
If you are not already working on a video strategy for your social media platforms, then you are in luck! The barriers to entry have never been lower. In 2019, nearly anyone can start recording videos and posting content for basically free. All you need is a laptop, phone, or device with Internet access. But more importantly, you need a plan for the type of content you want to discuss, the timeliness in which you will release that content, and a way to help grow the audience that views that content each month. Remember that tip about collaboration we offered above? This could really help your videos reach more people immediately.
5. Press Releases
Similar to adding collaborative efforts to your promotional plan, press releases are another old school tool that provides major modern benefits on digital media. In today's world of connectivity, press releases can be sent for free to media outlets, blogs, and even individuals with large social followings. All you have to do is spend half a day researching the people behind these options and tracking down the best ways to reach them.
Modern public relations teams do not simply email press releases. They create lists of Twitter handles for reporters, send private messages to writers on Instagram, and Snapchat behind the scenes content to media outlets. You should be doing the same thing in relation to local or industry media. But make sure to begin by properly introducing yourself and working to build relationships with the gatekeepers. You will find different organizations have unique preferences for how they receive content. By pushing too hard or using the wrong platform and format, you might ruin your chances for publicity before getting started.
6. Join an Online Community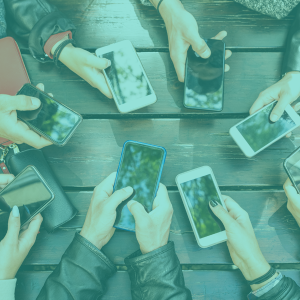 There are millions of online communities now available to people interested in connecting with like-minded groups or experts. But for some reason, we speak with many new entrepreneurs who are afraid to utilize such resources. Whether due to shyness or uncertainty about where to begin, it is rare for us to work with local business owners who are currently actively engaging in online communities. But these are great places to find helpful resources and even new customers.
Finding groups like these has never been easier. Both Facebook and LinkedIn provide excellent places to start. Simply use the links provided here to type in relevant search terms and get started.
There are 2 keys to benefiting from these communities. First, be prepared to become a regular participant in daily discussions. This might seem overwhelming, especially if the community is large and extremely busy. However, it should not take more than a few minutes to actively post a couple of comments, ask questions related to your topics of interest, and event answer others who are doing the same.
Second, seek out and connect with others in the community who might be good prospects for your products. There are usually rules about using groups like those found on Facebook to solicit your products. However, it is impossible to keep members from following one another outside of the group. Make sure that this does not come across as being too salesy. If you use groups to find leads and then message them right away to push your product first, it might cause you to be reported and kicked out of the group. Think of this relationship just as you would if you were introducing yourself to someone new at a networking event. You would not just go up to someone and start asking them to buy from you (usually). Begin by asking questions to find common ground and learn about the problems they might be facing that you could help with. After a few messages have been exchanged, feel free to mention your business and how it could help solve their specific needs.
Bonus: Look for local organizations that also provide real-world meetings on a regular basis. Most cities and even smaller towns now provide Chambers of Commerce and local groups to help business owners navigate rules and network. In addition to monthly meetings, these groups also typically utilize social media pages to connect. Start by searching for these groups on Google, Facebook, and LinkedIn. After joining the groups online, look up the other members of the groups and attempt to reach out to them using the suggestions above. This tactic can provide endless potential leads for your business in the future.
7. Ask Customers for Reviews
Entrepreneurs and business owners should never be afraid to ask for help, feedback, or references. Doing these simple things can provide one of the most beneficial ways to grow an online presence for free. As it becomes more challenging to acquire active followings on social media one easy way to gain support is by increasing the number of reviews a business receives on Facebook and Google.
Over 90% of consumers today are looking at online reviews before making a purchase. They want to see a wide range of relevant, timely, helpful, comments from other people like them in order to make an informed decision. Far too many businesses seem to be okay with ignoring this important step. Conduct a quick search of local businesses related to your industry and take note of how many reviews each listing provides. It is now recommended that businesses seeking to appear 1st on Google offer at least 50 total reviews.
In addition to the total number of reviews, the timeliness also plays an important role. Reviews occurring months or even years ago are common but might not provide information consumers are interested in seeing. It is important to provide consistent, new reviews each month to help show that your business has active customers who appreciate the services being provided.
There are a number of services that claim to help increase and improve the reviews on Facebook and Google. Keep in mind, these reviews should never be 'fake.' Google also has important guidelines and programs designed to flag and limit reviews that might be solicited, fake, or spam. Simply asking, or even requiring, employees or friends to post quick five star reviews on Google might cause your business listing to be penalized by Google. For these reasons, Shark Jockey Digital uses advanced proprietary software to acquire, monitor, and improve reviews for our clients. Schedule a free consultation to learn if this service is a good fit for your business.
Remember, it is easier to manage Google Reviews when your Google My Business account is properly set up. Make sure to walk through these steps immediately if you have not already started this process.
8. Set Up Listings in Local Directories
Did you know Google pulls information from other online directories? In addition to setting up a Google My Business account and profile, marketing managers should also provide the correct information about their brand, products, and services on places such as Yelp, Yellow Pages, Bing, Facebook, Apple, CitySearch, Yahoo! and others. Many business owners and marketers are surprised to learn how many online directories exist. Even more surprising, and frustrating, is the lengthy amount of time it can take to create, manage, optimize, and update a company's presence on all of these directories. It can take days, weeks, or months to start up accounts on all of these places. But it might be important in case potential customers see incorrect information about your business on one of these platforms that could lead them to become frustrated with your business or look elsewhere for similar products.
Some of these platforms allow any random user to start accounts for local businesses. This means that a complete stranger to you might be able to list information about your business, its services, address, phone numbers, website, or social media pages. Even more aggravating, some of these platforms also allow users to suggest updates to your listings. So after taking the time to set up accounts, it is important to check listings on a regular basis in case customers (or possibly competitors) input incorrect information.
Fortunately, the Shark Jockey Feeding Frenzy Formula also provides software to help simplify this process. Our tools make it easy to manage information across more than 60 online listings each month with just a few clicks.
9. Offer to Contribute
The last free strategy that can be used to help promote your business is one that has been around since the start of the Internet. It relates very closely to the Collaboration suggestion made earlier in this blog. By offering to contribute on others' websites, blogs, podcasts, and videos you are showing value to a community and building your network.
Writing blogs or other long-form pieces of content can feel overwhelming. More and more business owners are starting vlogs and podcasts. These outlets might provide similar benefits to entrepreneurs seeking to grow their following. Regardless of whether you become a regular contributor or struggle to find local businesses that offer such resources, it might be time to consider starting your own. Think about this, if you contribute to a blog, vlog, or podcast, how easy would it be to ask the company you are helping to do the same for you? At Shark Jockey, we work with many popular Youtube influencers who produce a large amount of content quickly. This tactic helps them maximize their time by allowing them to film and produce multiple videos simultaneously.
Another great way to contribute is by volunteering to speak at local events and conferences related to your field of interest. Even if your business is new, there are likely some core concepts that you are an expert in that others want to learn about. Local groups like the ones mentioned above are always interested in helping their members form new relationships while improving their skills. This is also a great tactic to use when attempting to infiltrate groups with exclusive or pricey memberships.
10. Offer Free Consultations and Trials if Possible
One easy way to get the word out about your product or business is to provide free trials to potential customers. Give people a taste and if they like it, they're sure to come back for more. Make sure that your free trial does not offend any paying customers who feel slighted for not being given the same opportunity. 
A lot of companies are tempted to offer large discounts or reduced prices. It is important to remember that this might be attention-getting for short periods of time but it can have a long-term negative impact on business. We have worked with clients before that attempt to advertise discounts every week or month and this seems to cheapen the value a customer receives. This is not always the case but it definitely can be something to watch out for. Because of this, we highly recommend using short-term offers and discounts that state a clear start and stop date. Many companies package this type of promotion as a 14-day or 1-month trial.
At Shark Jockey, we do this every day. In fact, if you're reading this blog and wondering if any of these strategies might help you, click here to schedule a quick consultation and trial. We'll walk through each step in relation to your business, suggest the best place to get started and review how our proprietary process might help.