In reality, businesses on page 2 of the Search Engine Results Page (SERP) don't appear to exist. You wouldn't need to look at the next pages since Google's capacity to scan relevant content has advanced to the point where you wouldn't have to. SEO is important in improving your website's position, it can make your online business be at the top of the SERP.
In order to stay on top, you will have to perform a local SEO. Local Search Engine Optimization (SEO) strategy can increase the search visibility of your business in Google's local search results. This involves everything from claiming a business listing, to managing online ratings and reviews, as well as social media involvement with local businesses. 
If you're ready to stay on top of the game, check out these 10 steps that you can follow to perform an effective local SEO audit:
Step 1: Check the keywords you use
Keywords are essential in SEO. These are the words that users are actually searching for. It helps you to attract the right customers and to target potential clients who will find value in your business.
The right combination of long tail and short tail keywords will highly affect your business. Start making a list of services or products you offer. Then, browse through keyword finder tools like Ahrefs and Keyword Finder in order to quickly put together a list of keywords that generate high traffic in Google. By having this strategy in place, you may go forward with your other services. This is a fantastic tool to see how well your keywords are optimized, as well as track your progress.
Step 2: Audit your competitor's local SEO
Of course, when performing a local SEO audit, you should also look at your competitors' strategies and approaches. If you work in a highly competitive industry, you must learn from your competition and apply what you've learned to outperform them.
It is not extremely necessary to do a full-search or run a full diagnostic research on each of your competitors. You just need to gather these data and compare it with yours:
Top keywords' GMB ranking

Top keyword's organic rankings

Quantity and quality of reviews

Amount of links

Social Engagement Stats
Generally, you should scan the data of your competitors to be able to design an effective approach. By doing so, you are able to learn from these data and seek out the main factor for your competitor's SERP success.
Step 3: Re-evaluate your listing in Google My Business
Google My Business (GMB) is a great platform to increase engagement and eventually rank up in the SERPs. In fact, Google My Business (GMB) is the most important element of local SEO performance according to the 2017 edition of Moz' Local Search Ranking Factors Survey. If you want to rank up in the first page of SERPs, you should have a strong GMB listing and a well-optimized keyword.
The following are what you need to watch out for in your GMB listings:
Is your GMB listing claimed and verified?

Is all the information updated and correct?

Does your GMB listing feature various reviews ranging from positive and negative ones?

Do you respond to reviews? Are they effective?

Is your business category listed?

Do you post and upload business photos?

Do you keep your GMB listing updated?

Do you interact with clients through the Q&A section?
Answering these questions will help you build a strong GMB listing. Once you have evaluated, it is now time to act and optimize your GMB listings.
Step 4: Manage the quantity and quality of reviews
Reviews highly influence two things: the business's reputation and a customer's purchase decision. Ultimately, you can't control what customers have to say about your business. That's why you need to manage reviews to ensure that potential customers will get the right impression about your business.
Your regular customers' honest and wonderful reviews will help you establish trust and credibility between you and your customers. But, responding to negative reviews reveals how you value customers. Generating such reviews and responses in Google, Facebook, Instagram, and Yelp will greatly help you.
Step 5: Manage the quantity and quality of links
Google heavily relies on links to measure a business's reputation and growth. This is why you need to invest time and energy on securing links. Once you do, you will reach the top of the food chain in no time.
You need to evaluate your links — it must have relevant local content, it should include the industry your business is in, and it should have high domain authority. Always remember that quality will always be better than quantity. However, if you combine those two together, you will surely dominate the search rankings.
Step 6: Check citations
Check the number of times your business is mentioned online. It can be the mentions you got on Facebook, the tags and hashtags link to you on Instagram, etc. Checking citations will help you monitor and determine the consistency of your business's information.
There are two types of citations: structured and unstructured citations. It is important that you monitor both of these to ensure that all the information and business listings you have in different platforms are the same.
For structured citation, you will need to audit business listings in Google, social media platforms like Facebook and Instagram, and business directories like Yelp and MapQuest. While in unstructured citations, you will need to check how many times your business is listed in websites, blogs, event listings, job posting sites, or social media mentions.
Step 7: Re-assess SEO on main webpages
This step is actually the most critical part in auditing your local SEO. Your main page should be SEO-friendly. You have to check and re-assess if the keywords you have listed in step 1 is actually found in the following:
Title page

Title tags

Sub-headings

Word-count

Meta description
With the information you have gathered, you can easily analyze and determine how well your page is doing. It will help you to see if your page is actually ready for local SEO. Moreover, it will give you an overview of the possible loopholes your business might have in certain areas.
Step 8: Change and update images.
Adding images to a website for a business is necessary to create some attractive graphics, but such images are rarely well optimized for search engines. In order to efficiently conduct image optimization for your local SEO, it is important to consider keyword usage and how it affects your page's load speed. Images should not be just "visually pleasing", but it must be relevant to the keywords used and it must optimize the page's load speed.
Search engines do not immediately know what your content is all about. This is why you need to optimize images. It must have an actual relevance to your post, and it must tell what your content holds in just one glance.
When you optimize an image, you want the dimensions to be as large as feasible while keeping the storage space to a minimum. This can be accomplished by compressing the image, which implies that the file size can be lowered while the image's quality is maintained. This will drastically enhance the load speed of your page.
Step 9: Monitor site engagement
Of course, one of the primary objectives of online marketing is to reach as many potential clients as possible. Therefore, you need to monitor how many visitors you had and what these visitors did in their visit.
The number of visits you get and the amount of interaction you had with a customer increases your rankings. Aside from those, metrics such as organic search Click-Through Rate (CTR), dwell time, bounce rate, and conversion rate are also ranking factors. You can monitor your engagement metrics using Google Analytics, then compare them to industry benchmarks.
Step 10: Monitor social engagement.
Social media presence boosts local SEO significantly. You need to monitor social media platforms and know how engaged your customers are. Generally, the more engaged and involved customers are in a business, the more your rankings will definitely skyrocket.
Go to your social media platforms and check how many people like and follow you, how many times your business was mentioned or tagged, and how many shares your posts actually got. 
Bottom Line
A comprehensive and well-executed local SEO audit will help your business stay on top of SERPs. The steps, which are outlined above, will only work best if you truly invest time and effort in your business. SEO is the backbone of your business's online success, so make it work to your advantage. 
If this may seem all too complicated to do, let the experts do it for you. Shark Jockey will help you from top to bottom. Contact us today!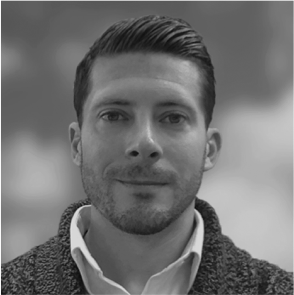 Nick is the owner of Shark Jockey Digital and 20 year veteran in the marketing industry. He currently helps clients with development projects, lead generation, website creation, SEO, SEM, PPC, social media marketing, Google reviews, online listing, and campaign management.