Most business owners and marketers in 2019 understand that the organic reach they are receiving from social media is far less than what it used to be just a few years or even months ago. This means that social media is now primarily a pay-to-play system. It is extremely frustrating to see this shift occur, especially if you have spent time and resources perfecting organic digital content. Fortunately Google My Business is helping provide an immediate solution for this problem.
Google My Business is a free online tool provided by Google to help businesses improve awareness of information Google users see when searching for business, products, or services. It provides some analytic information and also ties in with Google Analytics to allow website owners more robust understanding of past and real-time traffic. The service combines several older Google products into one portal. Platforms previously known as Google Local, Google Maps, or Google Places are all now part of the new Google My Business offering. Business owners and marketing managers working for entrepreneurs, events, organizations, and programs create, claim, and organize important information on Google My Business accounts. Every business needs a Google My Business account today in order to help cultivate credibility, engagement, and customers for an organization.
Similar to Facebook and other social media platforms, Google My Business provides opportunities to post content including copy, photos, and videos. Many people are surprised to learn that it is relatively easy to setup and free to use. However, posting content on Google My Business also requires attention to best practices for connecting with audiences and improving SEO. Business owners are also frequently surprised to learn that they might already have a Google My Business account started, or even verified. This may have been done previously, but recent updates only now made posting more important and useful.
There are only certain types of organizations that can technically have a Google My Business listing. Organizations within areas not listed here might sometimes be listed on Google My Business if they still apply under one of the categories. The categories include:
Physical Locations

Mobile Businesses

Individual Practitioners

Service Area Businesses
More details about Google My Business that are important when considering how to start and manage an account can be found on the Google My Business support pages. Before setting up an account, there are several things that should be considered. The list below helps illustrate if Google My Business is right for your organization.
You Need Google My Business To Manage Google Maps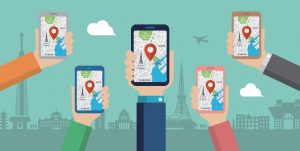 Google Maps is a popular feature that most businesses need to properly utilize. This service can help people find, mail important documents to, or even provide references for a business. In order to manage the information for a business on Google Maps, it must first be claimed by someone who represents the business through Google My Business.
You Need Google My Business Because Google Plus Is Gone
Google is constantly competing with Facebook for ad dollars and attention. One way Google tried to tip the scales in its favor was by creating multiple attempts to develop a successful social media platform. After several iterations, Google+ was the most recent attempt to cut into  Facebook's growth. Google+ offered a lot of unique features, but unfortunately did not catch on the way that Google had hoped. Google+ was shut down in 2019 but many of the features users enjoyed can now be accessed through the use of a Google account and Google My Business.
Posting on Google+ was extremely popular among people and businesses seeking to gain improved SEO from websites and articles. Because Google+ was owned by Google, posts on Google+ often received preferential treatment when searching for content. Google My Business posts do not yet receive quite the same preferential treatment as Google+ however they are still extremely helpful for SEO purposes.
Google My Business Is Also A Social Media Platform
Google and Facebook both allow users to share content, photos, and videos on platform-specific timelines. Facebook's timeline shows content to viewers within a limited network based on a complicated algorithm. However, Google's timeline is based on specific search terms. The only limits to Google's search results are based on a business' ability to optimize its listing.
Now that Google+ is no longer being promoted by Google, much more emphasis is being placed on providing content through the Google My Business platform. Through programs like Shark Jockey's Shark Tank Software, it is easy to see companies that use Google My Business on a regular basis are beginning to enjoy larger spikes in traffic than before. This is because their listing is optimized and they work on specific updates each month.
Google search result reward businesses that continuously update their listings, website, blogs, and content on Google My Business. Therefore, it is highly recommended that businesses add content on a regular basis to Google My Business. The content, timing, and frequency of these posts can be similar to that which is used on Facebook or other social media platforms. However, it is important to note that posts on Google My Business can probably appear more frequently. This is because there is not timeline for individuals, so companies do not yet run the risk of posting too much content and annoying followers.
Google My Business Helps Increase Online Engagement
When companies post on Google My Business on a regular basis, they often see organic engagement increase dramatically. It is normal to see numbers that are between 2 to 10 times higher on Google My Business compared to other social media platforms. Growth like this is astounding because nearly every other social media platform is actively working toward decreasing organic results in order to incentivize monetization of its platforms. Meanwhile, Google seems to be having success by doing the opposite.
One critical piece of engagement that Google relies on to help improve search ranking is Google Reviews. Google Reviews have existed for many years. Unfortunately, the majority of businesses have done very little to actively gain more consistent positive reviews from customers. This is unfortunate because most companies that appear at the top of Google searches now have 49 or more reviews on average.
Google My Business does not actively add more reviews to the business. However, the posts on Google My Business do appear on the right hand side of the search query, usually under the Google Reviews section. Therefore, not only are businesses that use Google My Business more likely to have people see their reviews. They are also more likely to be able to gain other reviews from customers in the future. There is not one single easy way to get more reviews from clients but the new Shark Jockey Fish Finder Software helps companies identify top customers, and send them personalized text messages and emails to leave reviews.
Why Do I Need Google My Business?
Companies and entrepreneurs need to use Google My Business as part of an overall modern marketing strategy. It is worth the time and effort to verify an account. Extra steps should be taken to ensure a company's Google My Business account is connected to programs like Google Analytics or Shark Jockey's Shark Tank Software in order to pull data and determine ROI from digital efforts over time. Additional features of Google My Business related to updating services and maps, and gaining reviews, need to also be consistently utilized on an ongoing basis. Shark Jockey's Fish Finder Software is also a great tool to help power these changes. It allows companies to send personalized review invitations via text or email. The software also allows companies to update information across more than 60 other online directories in addition to Google My Business.
When Google My Business is not optimized and managed consistently, it might be challenging for customers to find any information about a company. In the past, Google has placed a greater level of importance on use of its own products in relation to SEO. Based on a recent review of client data, it appears that this is happening again.